A recent Deloitte CFO Sentiment report* shows that 74% of Australian CFOs believe that ESG and climate change are key considerations in being able to achieve strategic business objectives. Climate change is something we are passionate about at Moir Group too.
This is why we have chosen to sponsor this important Nature Conservation Council event. The Hon. Matt Kean MP, NSW Minister for Energy and Environment and The Hon. Chris Bowen MP, Shadow Minister for Climate Change and Energy will discuss the risks and opportunities ahead of us.
This conversation will be hosted by Dr Rebecca Huntley, author of How to Talk About Climate Change In a Way That Makes a Difference.
We hope you can join us for this important conversation.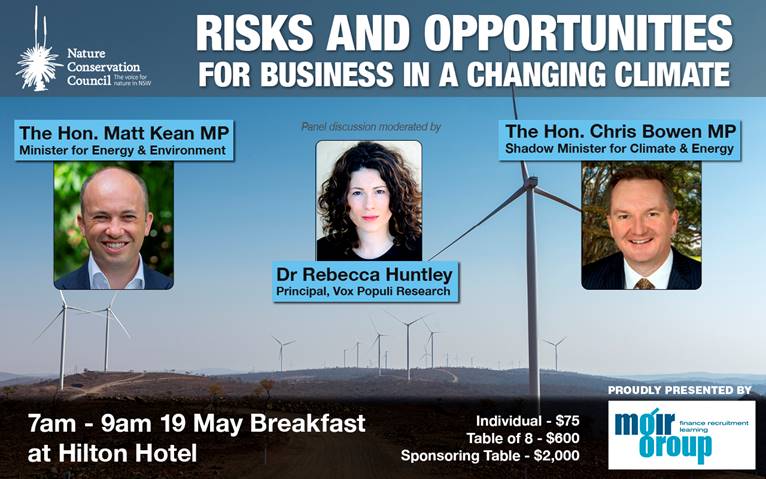 *Source: CFO Sentiment – Edition 10, Deloitte